Perpetuating the Hawaiian Culture Through Dance
Teaching a new generation to carry on the traditions of hula into the future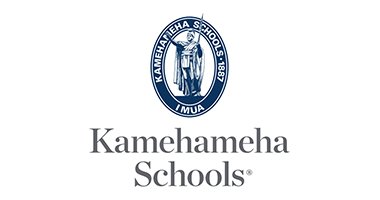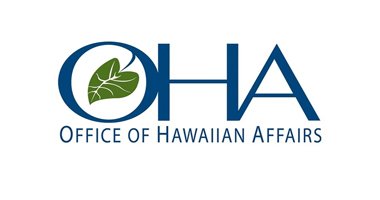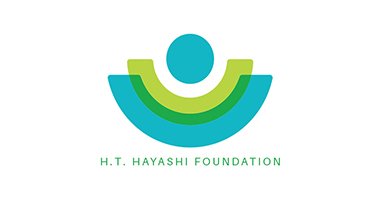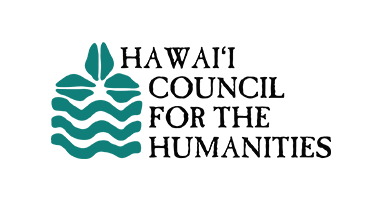 2023 KEIKI HULA COMPETITION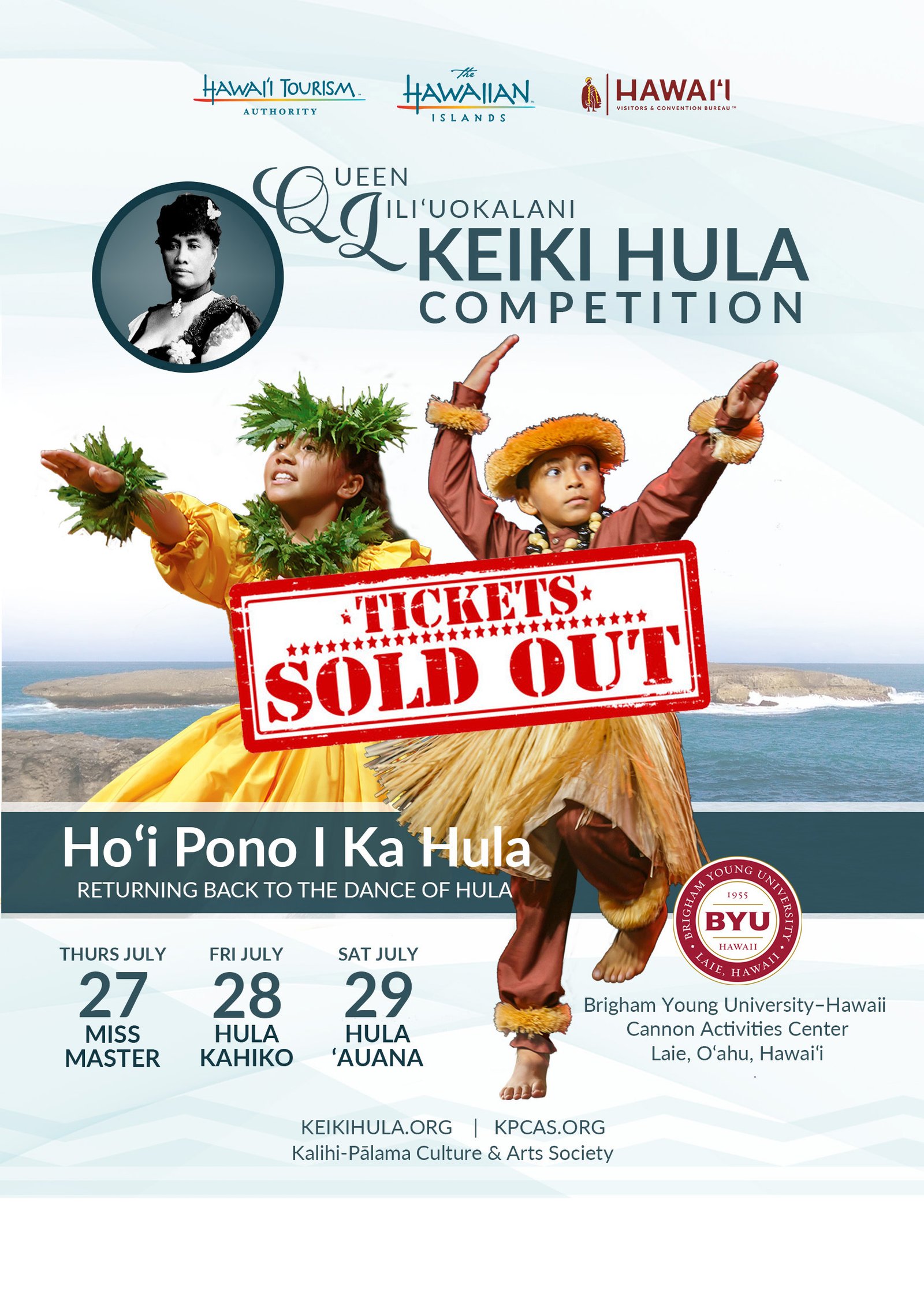 The Annual Queen Lili'uokalani Keiki Hula Competition | Brigham Young University–Hawaii Cannon Activity Center Laʻie

---

After a 4 year delay due to the restrictions of the COVID-19 pandemic and the renovations of the Neal S. Blaisdell Center Arena, the 2023 Annual Queen Liliʻuokalani Keiki Hula Competition will be taking place this July 27 to the 29th at the Brigham Young University–Hawaii Cannon Activity Center in the beautiful ahupuaʻa of Lāʻie.


Hoʻi Pono I Ka Hula

Miss and Master Thurs July 27th 5-9PM
Hula Kahiko Friday July 28th 5-9PM
Hula ʻAuana Competition July 29th NOON-4PM

"Returning Back to the Dance of Hula" will be 19 Hālau Hula from Oʻahu, Hawaiʻi Island, Maui, Kauai and Japan. They will be competing in the Kaikamāhine and Keikikāne divisions of Miss and Master Keiki Hula, Hula Kahiko and Hula ʻAuana. A total of 350+ keiki are performing in 76 performances over the 3 days of competition.


SOLD - OUT
BYU-Hawaii Campus Map
---
---
---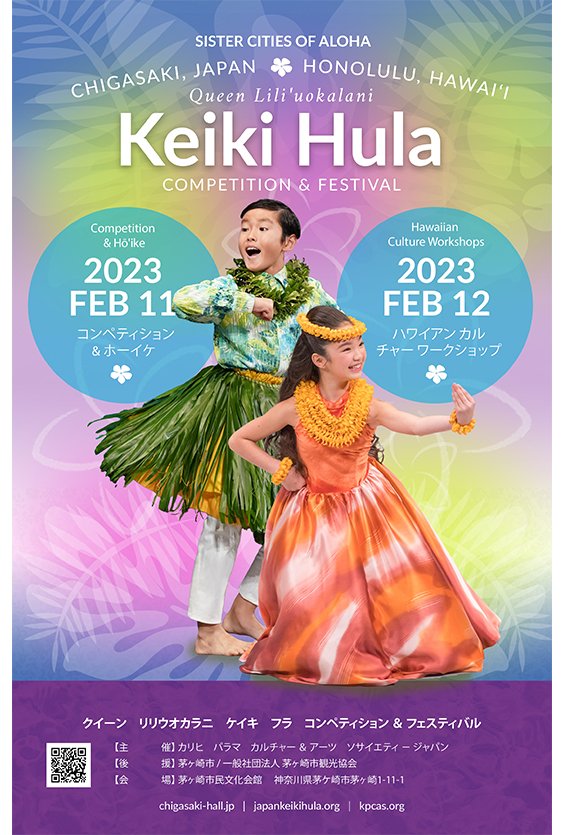 The Queen Lili'uokalani Keiki Hula Competition & Festival February 11 & 12, 2023 ~ Chigasaki Civic Hall

---
CHIGASAKI, JAPAN – The Kalihi-Pālama Culture & Arts Society - Japan is proud to present the Queen Lili'uokalani Keiki Hula Competition & Festival on February 11 & 12, 2023 at the Chigasaki Civic Hall in Chigasaki, Japan. The public is invited to attend as hula dancers ages 5 -12 share the joy and beauty of an afternoon of Hawaiian music and dance.

The hula competition will take place Saturday, February 11. Hawaiian workshops will take place the following day, Sunday, February 12 and will include hula lessons, 'ukulele classes, Hawaiian culture lectures, and more.

The schedule for the Festival is as follows:

Saturday, February 11 Keiki Hula Aloha Marketplace 12:00-19:00

Saturday, February 11 Master & Miss Solo Hula Competition, 15:00-18:30 Kaikamahine & Keikikāne Hālau Competition

Sunday, February 12 Hawaiian Workshops 10:00 - 15:00

Enjoy hula performed by Japan's most talented young hula dancers, music performed by award-winning Hawaiian musicians and celebrate Hawaiian culture! The general public is also invited to shop at our Keiki Hula Aloha Marketplace in the atrium of the Civic Hall beginning at Noon on February 11. The marketplace will feature a wide array of handcrafted merchandise, Hawaiian-inspired clothing, art and collectibles, souvenirs, and many more items from local artisans.

Media Contact:
Ms. Mika Kimura
Assistant Director,
Kalihi-Palam Culture & Arts Society – Japan
mikakeikihulajapan@gmail.com
---
---
---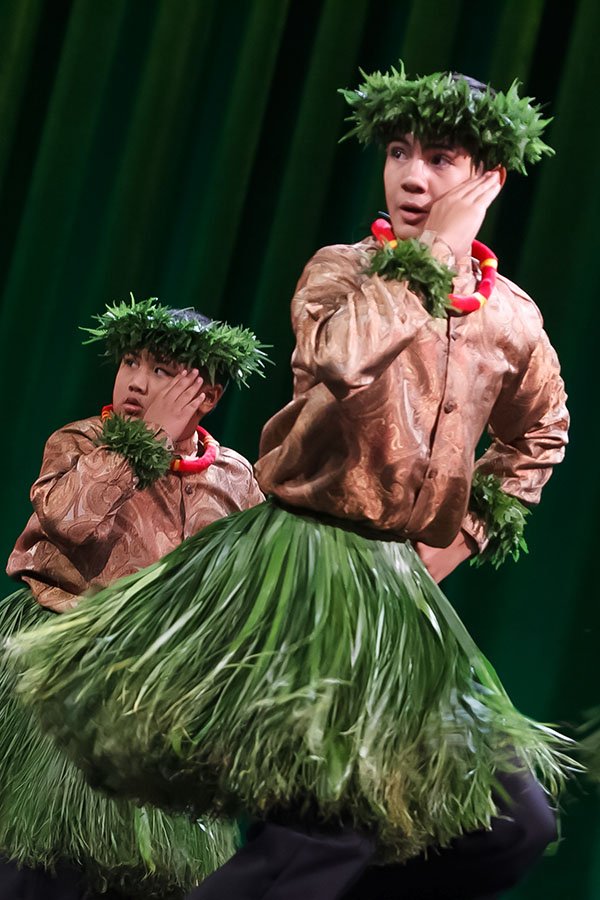 The Board of Directors of KPCAS is dedicated to its original mission statement:

---
Since its Petition for Charter of Incorporation filed on January 5, 1972 the Kalihi-Pālama Culture & Arts Society, Inc. (KPCAS) has been and remains committed to "providing education, training, services and facilities to the public in furtherance of the maintenance, support, preservation, encouragement and publicity of culture and arts, particularly but not restricted to the culture and arts of ancient Hawaiʻi ..." regardless of age, race, denomination or orientation.

The inspiration for such a grand mission was expressed in 1972 by its two founders, the legendary Kumu Hula George Lanakilakekiahialiʻi Naʻope (National Heritage Fellow NEA) and Kahu Wendell Silva. KPCAS was created with a singular goal in mind: to perpetuate authentic Hawaiian culture by teaching children the art of hula. These children aged 5 – 12 would also learn the Hawaiian language and the cultural underpinnings of the songs they dance. The KPCAS is approaching five decades of public service and proudly claims that it is one of the few culture-based organizations that can prove by the present generation of Kumu Hula today, that it has accomplished its mission of perpetuating authentic Hawaiian culture in one generation.

These are a just a few of our keiki hula dancers who are perpetuating their knowledge as the next generation of Kumu Hula:

Kumu Hula Keolalaulani Dalire (Miss Keiki Hula 1990 & Miss Aloha Hula 1999)
Kumu Hula Kauʻionālani Kamanaʻo (1st Master Keiki Hula Award Recipient 1983)
Kumu Hula ʻIliahi Paredes (Master Keiki Hula Award Recipient 1987)
Kumu Hula Kailihiwa Vaughn (Miss Keiki Hula 1985 & Miss Aloha Hula 1995)
Kumu Hula Pelehonuamea Suganuma-Harmon (Miss Keiki Hula 1993)
---
---
---
---
---
Our Story
---
---
Kalihi-Pālama Culture & Arts Society:
Nearly Five Decades of Community Service
Visit "Our History Page and Timeline" and join a virtual tour of our beginnings nearly 50 years ago, review archival footage of one of our founders, Kahu Wendell Silva (1984), and discover the depth and breadth of our service to our community in the past five decades.


---
---